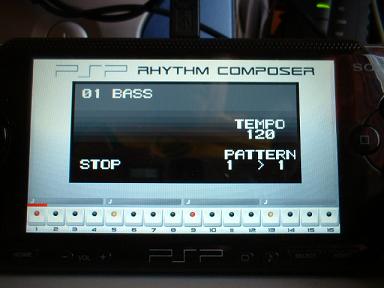 The musically inclined amongst you will like PSP Rhythm Composer (http://www.iturzaeta.com/PSPRhythm/). This homebrew drum machine for your PSP features a 16-step sequencer, 16 drum instruments with 32 total samples, 16 drum patterns, and a song mode.

If you enjoy listening more than creating, you might prefer DJSP (visit http://www.handango.com/PlatformProductDetail.jsp?siteId=1&platformId=14&N=4294925759&productId=175143&R=175143) over the MP3 player that comes preloaded in your PSP.

This Audio Visual MP3 player for the PSP features 10 different visual patterns that play along with your music, a 10-band equalizer that will allow you to increase the volume beyond the loudest volume allowed by the PSP's default MP3 player, and the ability to play tracks of any file length (according to the web site, up to 2 GB, if necessary).